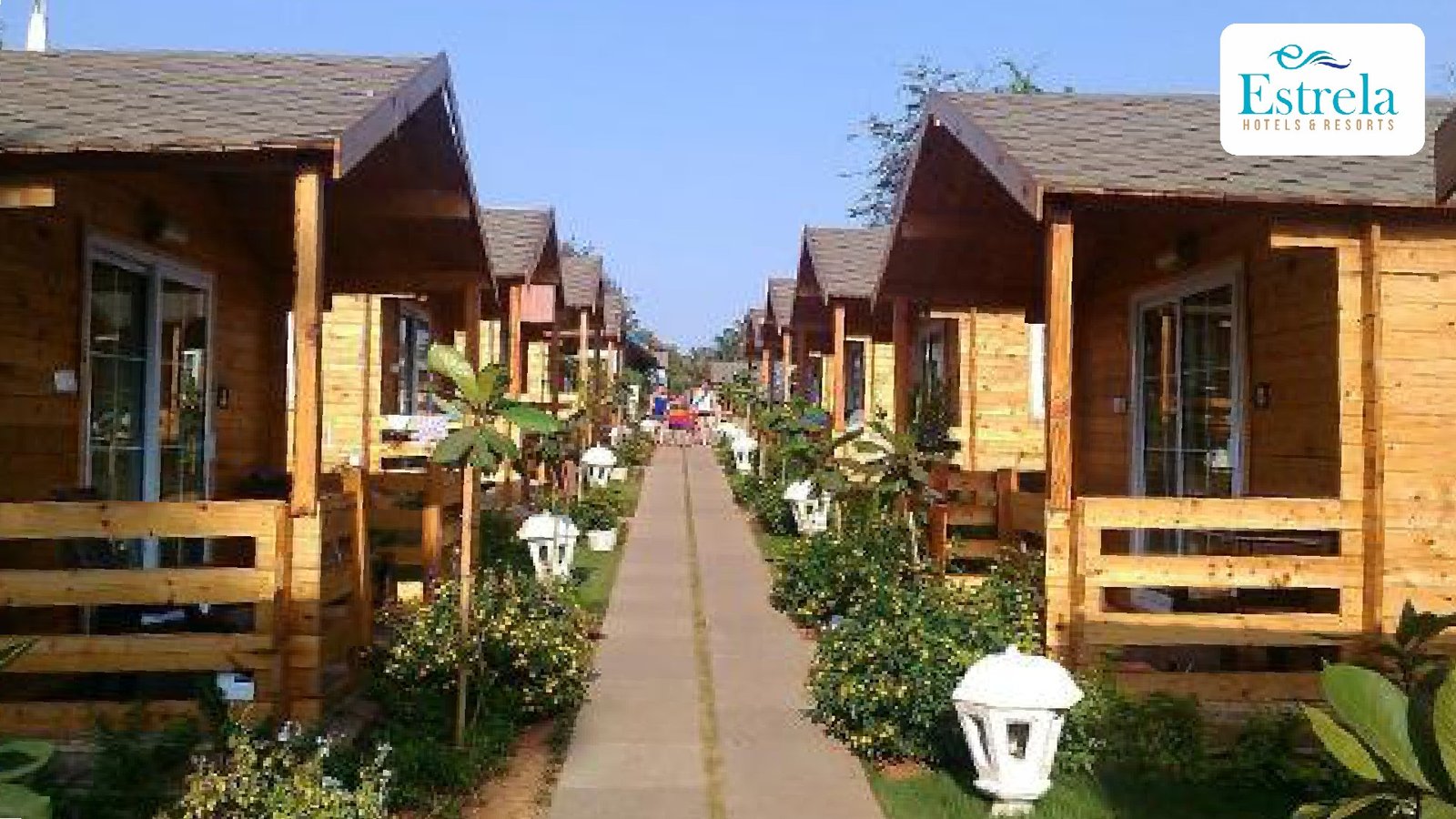 camilsonsdesign
There is a time when everything just falls into place smoothly. A holiday, when everything comes together nicely. Some call that memory the "Estrela Do Mar Beach Resort experience". Ever since we made Calangute, North Goa our hospitality home in 1979, our guests have been charmed by our luxury beachside resort. Like homing seagulls, they find their way back to us, time and time again, to nest happily in the comfort of our gracious hospitality. And to experience that heartwarming "comfort of home" feeling that is the signature of Estrela Do Mar Beach Resort.

This category of aesthetically designed wooden cottages will offer you the right kind of ambience for a leisurely getaway. With breath-taking view of the garden.
Description taken from their website.