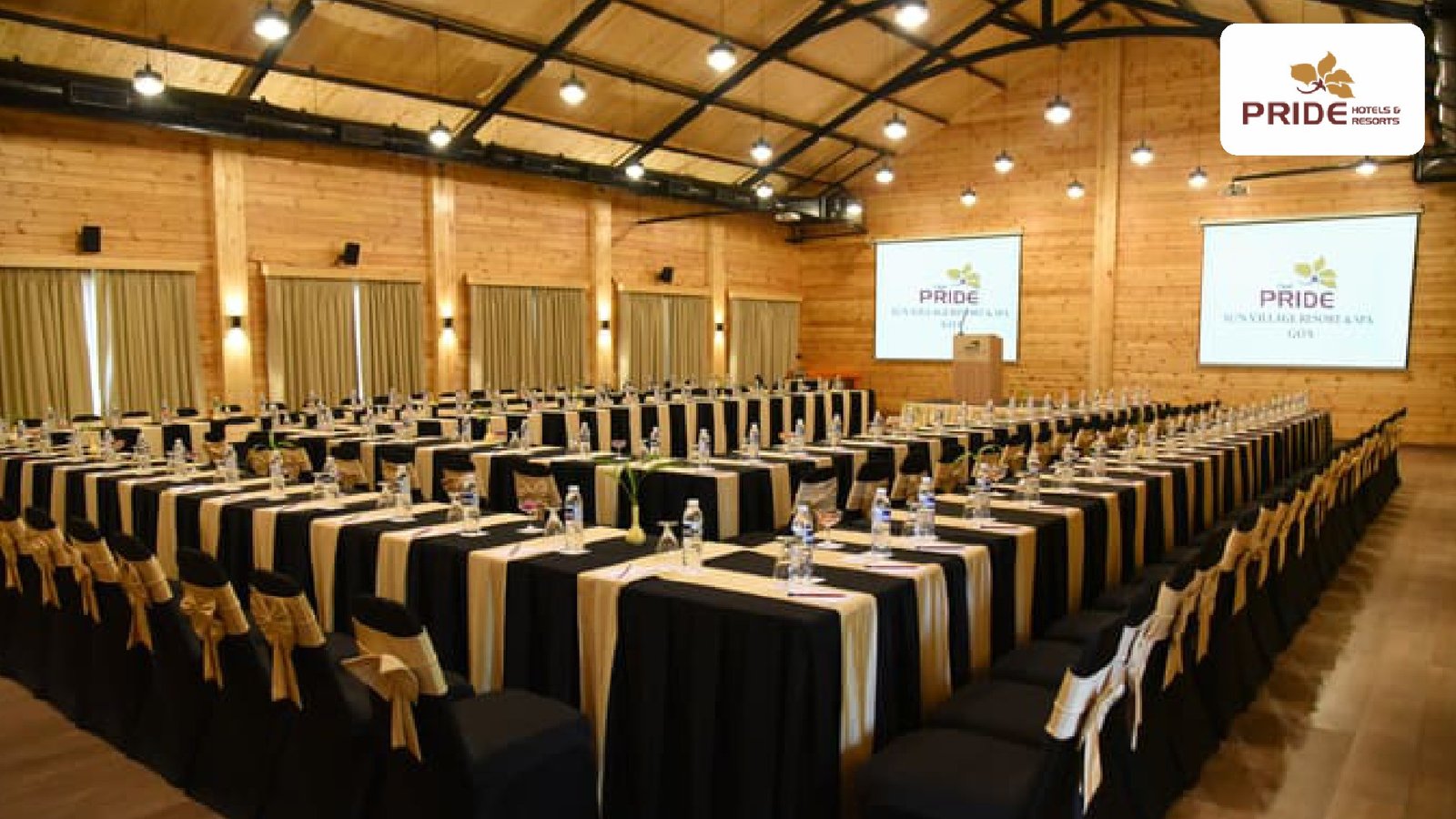 camilsonsdesign
The Conference Hall in North Goa is a massive 256 sq. metre expanse which is optimal for a variety of corporate and leisure events. Our Conference Hall can accommodate close to 300 guests. You can host a variety of formal events like product launches and corporate presentations in our halls. The Conference Halls can host a variety of leisure events like weddings, weekend getaways, parties and more.

The next time you are looking for a venue that is ideal for both formal and informal events, look no further than the Conference Hall in Pride Sun Village Resort and Spa Goa.
Description taken from the Pride Sun Village website.